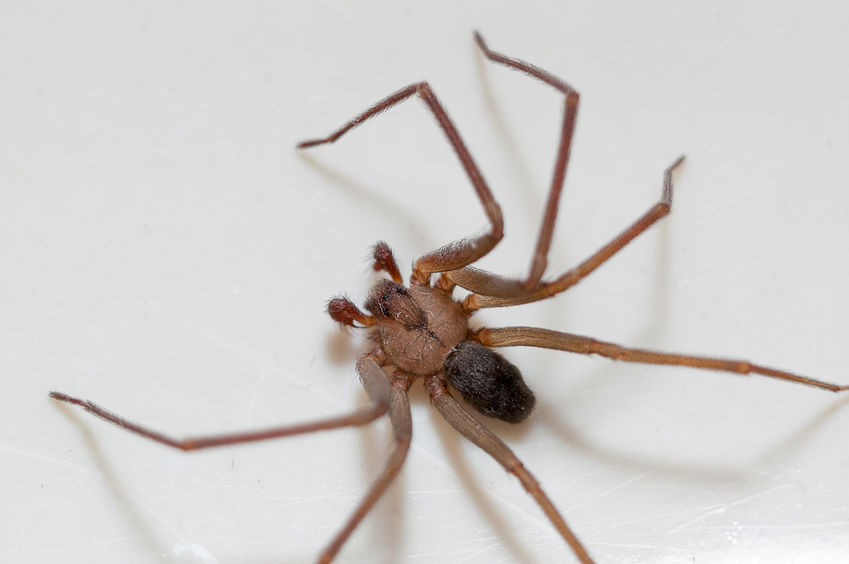 Are you afraid of spiders or do you don't like having them in your home? No matter what, you've probably already heard that spiders are almost always harmless. They are afraid of you as you are of them and always tend to stay away from you as much as they can. Even those few species that are venomous will only attack you when they feel threatened. No matter if they are dangerous or not, spiders are considered pests and most surely you would like to keep them as far as possible from your house. But how to do it? Well, we've done proper research and came out with the 50 sure shot ways to get rid of spiders from your house.
So, what are these 50 sure shot ways to get rid of spiders? Here goes our top 50 sure shot recommended ways to get rid of spiders from your house
Find And Seal All The Cracks
Keep The Outdoor Lights Off
Keep Your Indoor Lights Off, Too
Switch To Yellow Sodium Vapor Lights
Cut The Vegetation Away From Your House
Keep Your House Super Clean
Vacuum Spiders & Their Webs
Set Glue Traps
Use Horse Chestnuts
Use Peppermint Oil
Attack Them With Vinegar
Get A Pet
Invite Ladybirds Around Your House
Use Eucalyptus
Buy More Oranges And Lemons
Light Cinnamon Candles
Wash Your Windows
Move The Bins
Clean Your Gardens
Get Rid Of Old Drink Vessels
Keep Your Cats Food Covered
Lavender
Double Wash Your Fruit
Change Your Furniture
Use Bleach
Block Spiders With Basil
Use Diatomaceous Earth
Consider Washing The Walls
Opt For Safe Storage
Use A Residual Insecticide
Opt For An Electronic Eradicator
Avoid Under-Bed Storage
Avoid Crowded Under-Sink Storage
Throw Away Or Recycle The Piles Of Newspapers And Old Magazines
Use An Extension Dusting Pole
Clean Your Air Ducts
Clean Your Attic Once In A Year
Cedar
Garlic
Don't Stack Firewood Along Your Exterior Walls
Don't ignore Your Chimney
Seal The Cables
Paper Cup Method
Use Defense Spray
Critter Catcher
Keep Your Home As Cold As You Can
Spray It With Hairspray
Check Everything Before Bringing It In From Outside
Ask For Help From A Professional Exterminator
Consider Leaving It Be
Read this article to know these 50 sure shot ways and use them properly.
You can also Download this cheat sheet by clicking the Download Now button or click on the image to save the image
[maxbutton id="2″]
1. Find And Seal All The Cracks
By preventing spiders getting in through the cracks and openings around windows and doors. Find and fill in those holes and cracks from outside to keep the spiders out. Check all the windows and the entries for any cracks and openings around them. Spiders can get inside the house through the smallest holes so pay extra attention to this step. Seal up the cracks with professional sealant.
Check your pad for cracks and holes in the walls, floorboards,and windows. Visit the nearest local DIY store, pick up a tub of Polyfilla and transform your home into a free of spiders' fortress.
2. Keep The Outdoor Lights Off
Spiders are not attracted by lights,but other insects are. Insects attract spiders because it's their favorite source of food. Never let pad with the lights on,and you will have fewer pests in your home.
3. Keep Your Indoor Lights Off, Too
Keep the indoor lights off too during the nights and don't let them shine through your windows in the night. Choose to install some dark shades that will not allow light to filter out from the inside and attract spiders. Keep house lighting at a minimum to avoid infestation and to save money on the electricity bill.
4. Switch To Yellow Sodium Vapor Lights
Consider using yellow sodium vapor lights as they are less attractive for all the insects which means there are fewer risks to draw in a food source for the scary eight-legged insects you hate so much.
5. Cut The Vegetation Away From Your House
If you do want to get rid of any spider, consider transplanting any of your current excellent plants from the perimeter of your house to the opposite side of the yard.Vegetation attracts them because it is the perfect spot where they can hide from other pests that consider them a source of yummy food and in the same time, it is the ideal place for them to stay warm and hunt their food. They tend to crawl from one bush to another until they find their way to your living room through a tiny crack in the wall. A good is also to remove all the stone, mulch and all the leaves you can find near your home.
6. Keep Your House Super Clean
Not a fun method and not the easiest one but it is probably the most effective method to reduce the spiders in your home.
A messy home means a perfect place for spiders to hide out. Destroy all these potential cozy homes for spiders and make their stay shorter — no place to hide means a dangerous place with no room for setting webs. A dangerous situation for a spider means that even though he struggles to slip into your house, he will most probably leave it as soon as he starts feeling exposed to danger.
Regularly clean and vacuum your floors. Wipe down your table, don't let any leftovers around it and don't let dirty dishes in the sink too long. They attract ants and ants to attract spiders,and this is not what you want.
7. Vacuum Spiders & Their Webs
As exhausting it may seem, this is one of the easiest ways to get rid of spiders. If your house is not infested and you try to get rid of a few spiders, this is the best method to do it.  Vacuum up their webs and egg sacks every time you see it and keep spiders away in the first place. By regularly removing the webs and eggs, you eliminate their opportunity to reproduce around the house.  Using the lowest power setting on the vacuum, you will prevent killing him and be able to release him outdoors by quickly emptying the vacuum's bag or canister with less effort and no contact with the insect.
8. Set Glue Traps
Using glue boards is an effective method to get rid of the spider.It is a popular way of catching different insects, not only spiders but also other pests like cockroaches and ants. They look like thin and sticky cardboards, and you can buy them at hardware and grocery store.
We recommend placing them underneath the sink and the cabinets in the kitchen and the bathroom. The more boards you use, more chances to keep the spiders away you will have. Be aware that some of the spiders set their webs on the ceiling and it is close to impossible to catch them with a glue trap,but they are incredibly effective against ground-dwelling spiders.  Glue traps contain pheromones that attract spiders and get them stuck in the trap.
9. Use Horse Chestnuts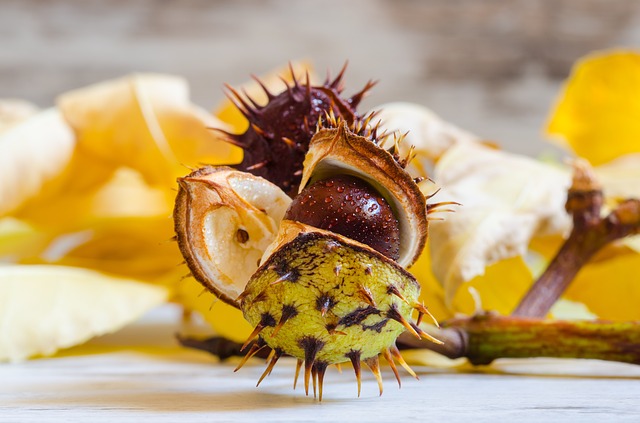 Using horse chestnuts as a spiders repellent, is an extremely efficient method. Take each chestnut, split it in half or poke a hole in it to release odor and place it in every corner of your house.
Don't miss any area of the house indoors or outdoors, wherever you spot a spider and let the chestnuts eliminate their noxious chemical that repels spiders with its scent. They are not dangerous for man but could be poisonous for pets. Therefore, if you have pets, we recommend you to check with your veterinary before using them.
10. Use Peppermint Oil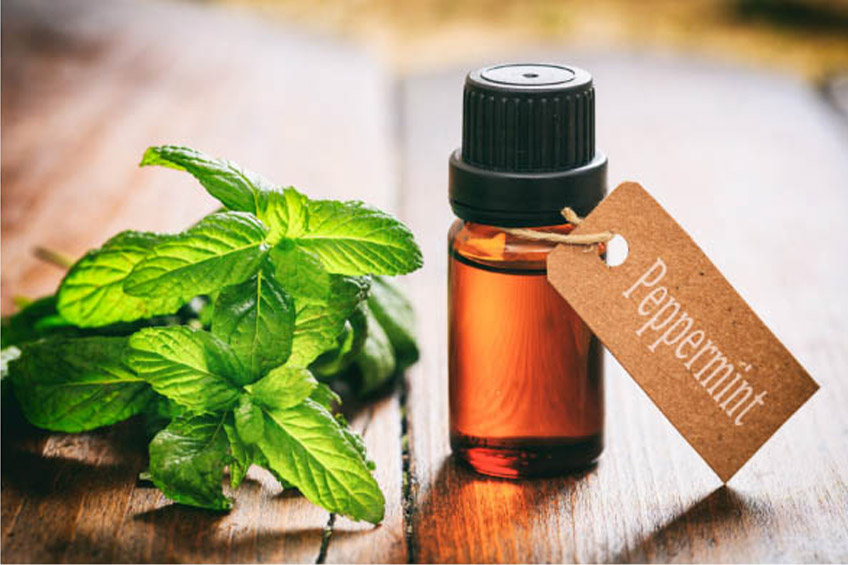 Spiders hate the scent of peppermint oil. When feeling the smell, they run away instantly,and this is the reaction you look for when talking about spiders.  Apply peppermint oil as a mixture or drop it undissolved, for a more practical effect
Fill in a spray bottle with water and mix from 20 to 40 drops of essential oil. Apply it by spraying it in every corner of the house. Pay more attention to their possible entrances to the house and hiding places.
Your home will smell fresh and cleaned and stay free of spiders at the same time.
11. Attack Them With Vinegar
White vinegar contains acetic acid, which causes spiders death immediately.
In a regular spray bottle, mix equal parts water and white vinegar and spray it in all the areas where the spiders gather.Use it as a natural spider repellent and apply the mixture into all the little cracks around your home.  No worries regarding the scent; it will disappear as soon as the vinegar evaporates. As the vinegar odor is enough to kill the spiders, you may consider placing small bawls of pure vinegar in the corners of the room to repel them.
If you have the chance to see a spider, apply the vinegar composition directly on any spider you meet.
12. Get A Pet
If you have struggled before with the decision of getting a pet or not, you should not overthink it anymore. Get yourself a cat. Besides all those benefits of having a furry friend to make your days brighter, a cat is the perfect natural way to keep spiders reproduction down. Cats love to chase. They chase little stuffed animals in the shape of a mouse and little 8-legged enemies like spiders. That's rights; cats are the perfect antidote to spiders around man's home. They adore chasing spiders,and before you realize, there will be no spiders for you to track and your kitty will be a happy hunter.
13. Invite Ladybirds Around Your House
The ladybird's favorite food is spiders. These cute little bugs are significant to exterminate spiders as they eat approximately 50 spiders each day. Good number when talking about pests you would like to get rid of per day.
Let the lady-birds handle your problem by planting around tour house some of the plants that attract them, such as fennel, dill or marigolds.
14. Use Eucalyptus
If you don't have an attraction to peppermint, there are other scents with the same effect such as Eucalyptus. As the use of peppermint, this is another natural way to clean the house out of spiders.  Use the essential oil in mixture or undissolved in the same way as recommended for peppermint oil or a more effective result, grow the plant as a houseplant or plant it outside to discourage spiders from even trying to enter your home. The Eucalyptus plant will keep the house fresh and the spiders away from it.
15. Buy More Oranges And Lemons
As much as you can love the smell of fresh juicy citrus, be aware that spiders hate it.
Therefore you should buy more oranges and lemons, keep them around the house and eat them as often as possible.
Make it your daily habit,and you can deter spiders from sticking around.
In a regular spray bottle, mix water and unsweetened lemon or lime juice. Spray down the mixture all over the house and wipe down your counter tops, doors,and floors with it. Don't waste the citrus peels. Rub lemon and lime peel all over the windowsills and doors all over your home, basement or garage. Place them the window sills or in any small spaces that may look appealing for the creepy insects. Spread some peels around the garden too.
Replace the peels every four days,so the skins don't dry out and lose the desired harmful effect.
16. Light Cinnamon Candles
Cinnamon is not only for winter holidays or for Swiss-rolls. Cinnamon is a great way to keep the critters away – this is another scent spiders hate and filling the house with it will prevent their procreation. Buying a cinnamon scented candle is the perfect decision to get rid of them naturally so burn as many as you can and make the spiders run for their lives.
17. Wash Your Windows
Clean your windows with ammonia and water and help to prevent the little beasts from getting inside.
After the windows go dry, rub them with newspaper and kerosene. It will evaporate immediately,but it will leave a repellent for spiders, flies, mosquitoes and other insects.
18. Move The Bins
Move the trash bins far away from the house and keep those spiders away. Flies love bins,and spiders love flies. A box full of rubbish is like a table fool of nutritious meals for spiders. Move the bin as far away from your home as possible, keep it entirely closed at all times to make sure spiders stay away from your doors and windows and finally from your home.
19. Clean Your Gardens
First of all, you should keep your garden spider-free. The more accessories in your garden, the more easily spiders will build webs and set camps. Many plant pots and garden furniture around, more encouragement for spiders to make more webs.
20. Get Rid Of Old Drink Vessels
Old bottles and old cans, encourage spiders to build more webs in. Recycle them and as soon as possible after use and destroy spider camps before they move.
21. Keep Your Cats Food Covered
Besides bins, flies also love pets food. That's why it is mandatory to keep it in an airtight plastic container or to put wrap it in plastic foil to prevent flies from moving in and finally attracting spiders into your home.
22. Lavender
Lavender it's known for its relaxing properties and the gorgeous smell. And what can make you more relaxed than living in a home with no spiders? It might smell lovely to us, but you should know that spiders hate this smell. Use it as a dried plant or as an essential oil. Fill a regular spray bottle with water and add ten drops of lavender essential oils and one tablespoon washing up liquid. Mix it and spray it into the areas where you can find spiders (windows, doors, walls,etc.).
23. Double Wash Your Fruit
Always make sure to clean your fruits and vegetables properly, as soon as you get them from the grocery store. Unwashed fruits, particularly grapes, attract flies, which you know that attract spiders. This means that spiders are more likely to make webs in or around them. Although farmers use pesticides to avoid attracting pests, if you choose organic fruits, you will be exposed to attract pests.
24. Change Your Furniture
A popular investment among arachnophobes is a new furniture investment. Don't buy vintage furniture as it might come already infested with pests such as spiders, mites or ants and quickly invade your home.
25. Use Bleach
Bleach is useful for many things and of them is killing spiders.  Bleach contains acid which eats away everything. In a regular spray bottle dilute one part bleach in three parts water. Spray the mixture in areas where spiders are lurking. Be aware of keeping a safe distance of 6 – 10 inches from the sprayed surface.  Use as much as you need until you kill the spider as the required quantity depends on its size. To avoid harmful bleaching effects, wipe it from each surface with a damp cloth and use a respiratory mask while spraying. Use the mixture as a repellent on the place where spiders tend to enter the house to hide or rest every week
26.  Block Spiders With Basil
Plant the fresh basil in pots around your home or place them indoors, at doorways and windowsills and on the kitchen counter and use as a natural insect repellent method.  If you're not able to grow fresh basil than buy dried basil, put it in small fabric sacks and rub the doors, windows and kitchen counters with it to keep the spiders away.
In a spray bottle,mix 4 ounces of boiling water together with up to 6 ounces of basil leaves with stems. Let the leaves steep for a couple of hours, remove them and squeezing all of the leaves' moisture into the mixture. Apply the mixture all over the possible place when spiders may enter the home or make webs.
27. Use Diatomaceous Earth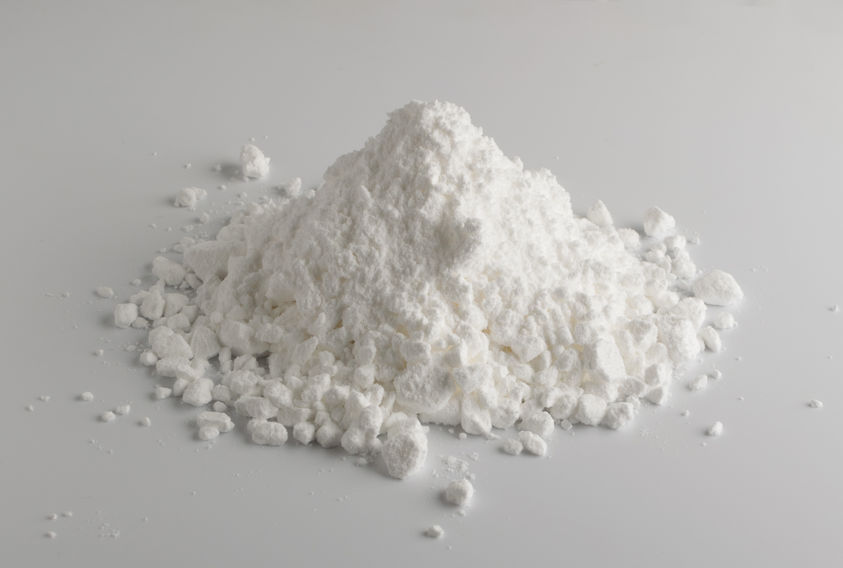 Made from naturally-formed fossils of diatom, a prehistoric water creature, diatomaceous earth is safe for both people and pets but not so for pests, especially spiders. When crossing over it, the spider gets cut up, causing bodily fluids to leak out. This process needs more time, but in the end, the spider dries out and dies.
Spread a fine layer of this powder around any corner, window or cracks of your house or the perimeter of it. Put it everywhere you expect a spider to be.
28. Consider Washing The Walls
Stop spiders from forming webs by washing your walls with a mild disinfectant. Not only it will removeoffthe dust from your walls and make them shine, a pine-scented gentle floor disinfectant or something basic as dish wash with warm water will keep the spiders away.
29. Opt For Safe Storage
Replace cardboard boxes with plastic storage bins which are much harder for spiders to get into. Store your things safe in an air tightened containers and make everything less likely to become full of spiders.
30. Use A Residual Insecticide
 Most common insecticides contain pyrethroids which include bifenthrin, cyfluthrin, permethrin, and tetramethrin and are super effective against spiders. Consider spraying any corners or cracks of your home with a commercial pesticide containing Pyrethroid.  Made from pyrethrum plants found in the chrysanthemum family, Pyrethroids are chemicals which will poison spiders only if the 8-legged beast drag themselves through it after it is sprayed. Otherwise will not affect it.
For maximum effects, use a spray bottle several times a day to dispense the poisoning fragrance until spiders disappear. Prevent accidental poisoning of yourself or your family or pets by following the producer's instructions mentioned on the label. If you are not a fan of insecticides with different aromas as some of them may smell pretty bad and may force you to leave your home for at least a week,  you can opt for the once that are odor free. Besides the traditional smelly once, the odor free guarantee you that they last longer than usual once, they don't stain the walls and that they are powerful enough to be used only once and offer best results. What is great about them is that they can be used either indoors or outdoors and have the same effect on controlling spider populations.
31. Opt For An Electronic Eradicator
Don't let spiders feel that "your casa es their casa" too. Don't act like a friendly guest and make their stay miserable. Once they think your home is not a safe place to live, they will look for other areas to move in. Invest in an Electronic Eradicator that will emit ultrasonic sound, it will send pulses through the wires found in the walls and will irritate spiders until they will give up and leave as in a short time.  After starting using the eradicator, you will suddenly see more spiders in your house. Don't worry; it doesn't mean that the ultrasounds make them gather call some other spiders and party, it makes them come out from their hidings and desperately trying to escape.
32. Avoid Under-Bed Storage
Avoid storing your belonging under your bed if you don't want an 8-legged roommate. Leaving things underneath your bed means offering spiders numerous cozy options to hide and spin webs. Cardboard boxes or even uncovered plastic ones tend to absorb moisture and collect debris.
Aside from keeping the spiders away from your house, it is essential to make sure that they will not crawl on while you're sleeping no matter what. Spiders are nocturnal pests, they hunt for food by night and sleep and hide by day. This means that giving spiders anything to climb onto; you maximize the chances to invite them onto your bed while you're sleeping.Nightmare.
33. Avoid Crowded Under-Sink Storage
Minimize the spider populations in your home keeping the under sink space sparkling clean and less crowded. As mentioned before, spiders love to hide so the fewer options of hiding spots you offer them, fewer chances to have them for the long term you have. Regularly clean and vacuum under the sink, keep the leftovers sealed in airtight containers, use airtight plastic bins instead of cardboard ones for storage. To minimize the chance of being visited by spiders, take care of the rubbish and keep your kitchen sparkling clean.
34. Throw Away Or Recycle The Piles Of Newspapers And Old Magazines
If you are not a comic books enthusiast,then you have no reason to keep your shelves full of newspapers and magazines. By disposing of any papers or old magazines, you will eliminate any pests like ants which are spiders'food supply and automatically make them starve and this way, quickly drive them out of your home. Spiders are very well adapted to the conditions offered by the indoors. Therefore, an old magazine is the ideal shelter to hide in for them.
35. Use An Extension Dusting Pole
If you have spider webs in almost every corner of your house, you should use an extension pole and easily remove cobwebs in less than 15 minutes. You could choose to spray with insecticide before this process, to be sure you prevent the spider from creating webs again or you could use the tool to clean the ceilings or other high spots step by step. It is fast, easy and efficient. You will be able to reach, lift and remove even the highest and challenging to reach areas with sticky debris. It looks like a regular feather duster,but it builds and holds a static charge in the fibers that act like a vacuum and a brush combined. It lifts and removes cobwebs without leaving marks or sticking to the wall,and it can sneak under large objects like furniture.
36. Clean Your Air Ducts
Unfortunately, you are not the only one benefiting of your heating system. Even though you pay the entire electricity bill alone, pests do love your heating system too. They make their way into the heater through the cracks or damaged vent systems and then enter your home. To keep your ducts pest-free, you can either check yourself for cracks and gaps and repair the damage or let heating and ventilating professionals to do it.
Regularly clean it and check for small gaps in vents and planned to keep the tiniest invaders outside.
You can choose to acquire a mesh screen, with small holes small enough to act as a barrier for spiders but large enough to let the airflow work properly.  Another way to keep pests out of your heater system is to change your filters often to avoid causing moisture to build up in your ductwork that will eventually develop into contaminating mold to grow and infect your home's and become the most fabulous nest for spiders.  Keep your heating outdoor units clean, schedule regular pest management services checkups and don't let pests make a home in your heating system
37. Clean Your Attic Once In A Year
Spiders prefer quiet, dark and undisturbed places such as your attic.  This is why you should keep your attic clean by vacuuming their webs and egg sacs, carefully check for the cracks and dark corners. Choose an insecticide with carbaryl, bendiocarb, chlorpyrifos or any of the synthetic pyrethroids, such as cypermethrin, cyfluthrin and lambda-cyhalothrin all over the attic or place as many sticky traps you have. Carefully follow the instructions and warnings on the package, as they can be extremely dangerous.
38. Cedar
You must love cedar as spiders detest it. Planting a cedar is not as practical as you may think it is but you can buy small quantities of cedar to hang all over your home. Sand them down whenever you can to refresh the scent and keep the spiders away from your wardrobes and drawers. It is also valid with clothes moths too.
39. Garlic
Not only the vampires hate it, turns out that spiders also hate the smell of fresh garlic. It is not the best aroma you want to feel when coming back home but you can compromise if you're going to take the benefit of its spiders-repelling properties. You can put whole cloves or crushed cloves into a regular spray bottle filled with water and use to scent the door, windows corners and floors of any room, garage or basement to eliminate the unwanted insects.
40. Don't Stack Firewood Along Your Exterior Walls
We all enjoy having a wood-burning stove during the winter nights. The warmth, the coziness and the lovely burned wood smell sound wonderful but do you know that firewood can come with several pests in it?
That's why you should pay more attention when storing the firewood. Never store it against your house or other buildings because you will automatically make spider's job more comfortable by bringing in them closer to the entrance. Store it off the ground, at a distance of at least 4-5 feet away from the building and trees. Letting the airflow beneath the firewood, you'll eliminate the risk of building up moisture and attract spiders.  Before bringing wood into your home, carefully check it for any spiders that may be clinging there and get rid of it. Don't spray the wood with insecticide as it may cause poisonous vapors when the wood is burned.
41. Don't ignore Your Chimney
 By making sure to close the chimney after each use, will help you make sure that no spider will enter your home. For no undesirable spider invasion, invest in a chimney cap and effectively seal off the top of your chimney. Consider sealing it properly by installing a door to maximize the efforts of keeping the pests out and your family and pest safe from flames. Be proactive and check the fireplace regularly and don't let it become the ideal hiding spaces for spiders.
42. Seal The Cables
To ensure all areas are sealed, also caulk along with any cables, wires or plumbing that runs outside where spiders could crawl along. It is best to caulk every area that looks as if it may be able to be infiltrated by spiders
43. Paper Cup Method
If you don't want to use insecticide,you can go to the old school paper cup method.
It is a time consuming process, but if you only have a couple of spiders, not an actual infestation, it is pretty simple. Grab a paper cup, a sheet of paper and some courage.
Take a paper cup, spot the spider, place it over the spider, and take a sheet of paper to trap the spider as you remove it from the surface, smash with a shoe, a book or anything you have around until you are sure it's dead. Clean up the dead spider with a significant tissue.
44. Use Defense Spray
After removing spiders,webs and eggs, and any other places where spiders might hide and reproduce, it's time for a suitable defense insecticide. It is super easy to use, prepare a mixture of this insecticide and with water (as per manufacturer's indications) and spray it all over your home, garage, attic,and garden. It will kill not only spiders but other pests like bed bugs. There are many brands of defense insecticide, they last up to 5 years on the self,and you can buy it online.
45. Critter Catcher
This is definitely a must-have tool around your home if you want to get rid of spiders without harming or killing them.
Critter catcher is a tool made of soft bristles and a long handle that collapse around the spider and allows you to catch and safely release it without spray bottles or chemicals.Pull the handle, drive the insect outside and release the handle trigger. It may be the most challenging and time-consuming process,but this is the price to pay if you want to stay away from of the little insects by capturing them safely.
46. Keep Your Home As Cold As You Can
Spiders hate the cold. They love a dark, humid and warm place to leave in and if you can leave a window open during a winter day, most assured they will leave your home looking for a warmer place.
47. Spray It With Hairspray
That's right if you don't have Raid or any other spray insecticide in your home,but you meet a spider in a corner, hairspray a pretty good job of immobilizing it. Just take the hairspray, spot the spider, frizz it, take it with a tissue and decide what to do with him, spiders.
48. Check Everything Before Bringing It In From Outside
No matter if we are talking about woods, flowers, furniture, compost, or your kid's dirty boots, you should make sure spiders don't get into your home in the first place. Carefully check every single thing for spiders. If you leave in an area where spiders tend to visit you often, take some time and check everything that may be considered a proper hiding place for a spider.
49. Ask For Help From A Professional Exterminator
If the spider issue is not under control, and your garden or home is infested with spiders, you may need a professional stronger chemical pesticide. Call an exterminator and ask for help and details. Ask if the pesticides that will be applied are as potent as you will have to leave your home for several days while the effect will die down.
50. Consider Leaving It Be
We know it might be frightening to see that you share your home with an 8-legged pest,but you must understand that they do play an essential role in our ecosystems. They eat other bugs that could infest your home, they are not dangerous,and in general, they don't want to bother you or be bothered. Since they prefer moist places, spiders tend not to overstay in homes if they don't have their ideal environment and in a day or two, they try to find their way out.
We do hope that our article helps you figure out what is the next action to take to solve your issue.
If you ask yourself whether spiders are insect, reptiles or mammals then click this link to know what they are.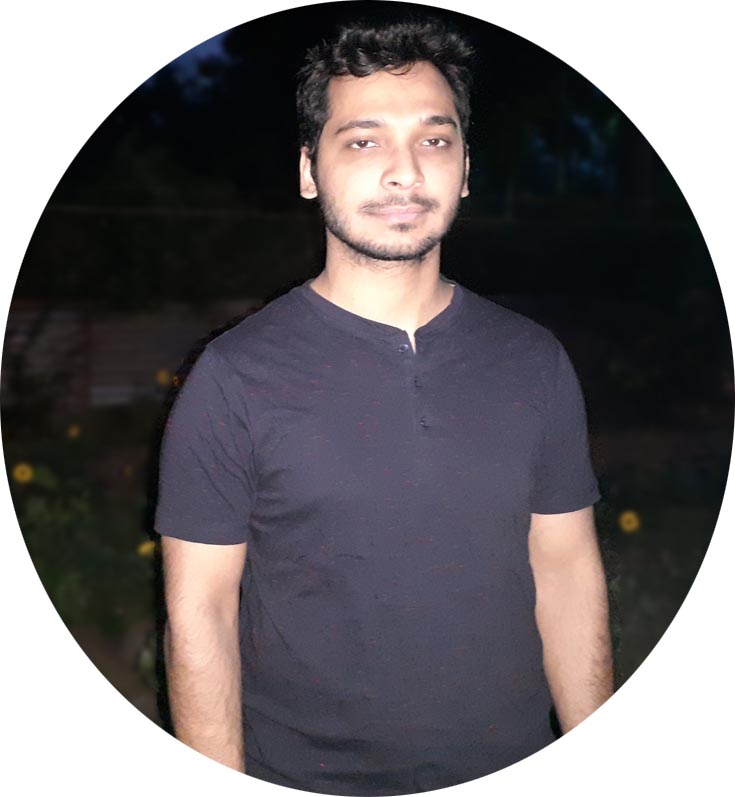 Welcome to my blog. I have been doing pest control for years since my house, garden and pets were always attacked by various kinds of pests and as a result I had to know proper pest control techniques that works. In this blog I share all the tips and tricks that I know and I hope you'll find it helpful.